Antique Bicycle Gallery
Part 2
---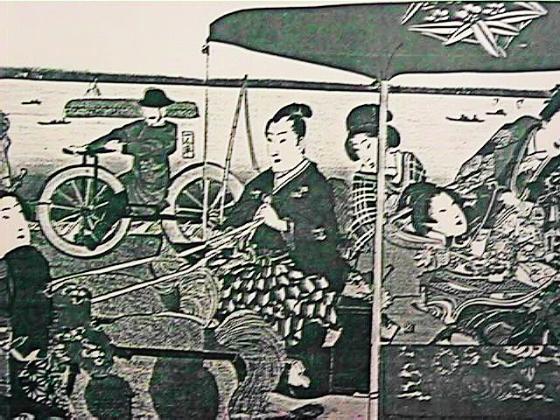 Nisikie 1870.
It is to every Shinagawa of Tokyo.
It is seen a bicycle beyond the carriage that Kabuki players get on.
What this bicycle or? It is written, to a picture as "ITININSHA".
Boneshaker it in all of or?
---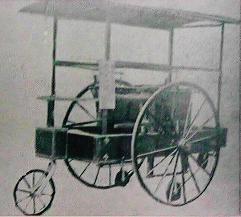 Sangensha 1881
As for this tricycle Sangen Suzuki made. It pays attention to 3 small back-up wheels. Function of this three back-up wheels does not understand. The power of a back-up or?
---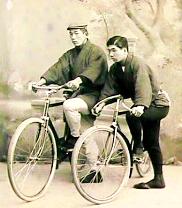 This is the photograph that shot it in a photograph room in that time. 1909.
---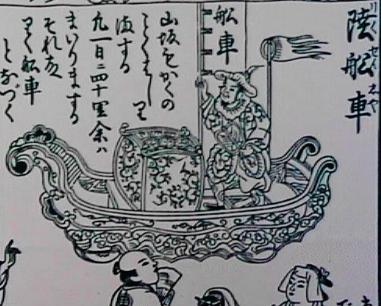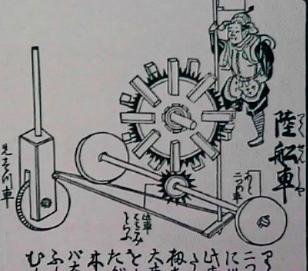 The vehicle of this picture is Rikusensha.
It is a doubt, to insert this in the category of a bicycle.
However, land is been the vehicle that was able to transfer only with the power of a person. /1730.
---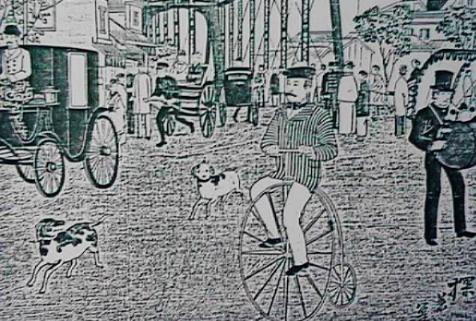 "Azumatei"Tankei was a picture. /1888.
---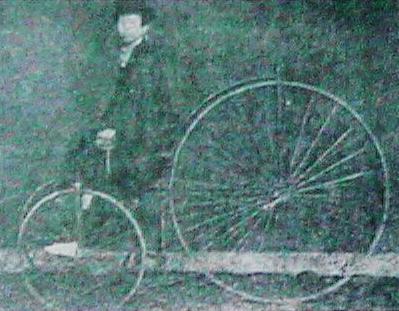 Gaikotu Miyatake(Journalist in that time) who is getting on Singer tricycle. /1883.
---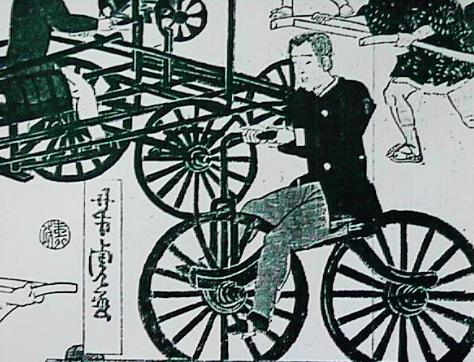 Nisikie˘Tokyo Nihonbashi Picture of prosperity vUkiyoe that Yositora was a picture. 1871.It is structure that the method of a steering does not understand. Is this hub steering structure?
---
This page was last updated on April.7, 1998.