Antique Bicycle Gallery
Part 5
---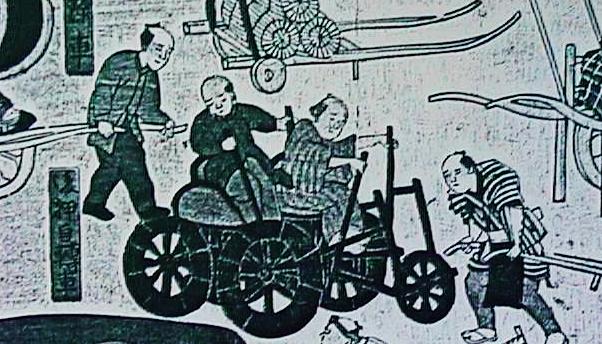 NISIKIE,"Atooshi Jitensya",Bicycles of five wheels. Two rides.There is the influence of The Rantoone. 1870.
---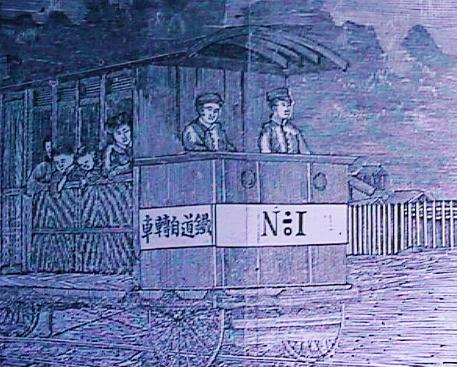 Railroad bicycle.Jinnosuke Kajino planned a bicycle railroad. This plan did not materialize. This railroad bicycle does not understand even structure. This plan, is placed in the newspaper dated August, 1889.

---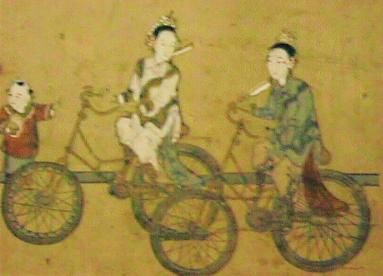 The picture of China. About 1900 years. The bicycle that runs the town of Shanghai.
---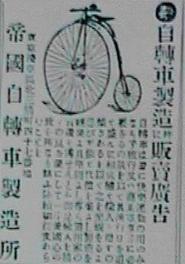 TEIKOKU bicycle production factory.Tyouya Newspaper advertisement. ,January 7, 1888 dated .It is an old maker of Japan.
---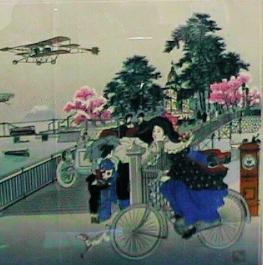 HIKIFUDA. About 1920.HIKIFUDA is the leaflet for an advertisement. Two wing airplanes and an automobile are depicted other than a bicycle. These are a modern vehicle.
HIKIFUDA was printed many for about 1920 years, from about 1900.
---
This page was last updated on April.7, 1998.