Antique Bicycle Gallery
Part 6
---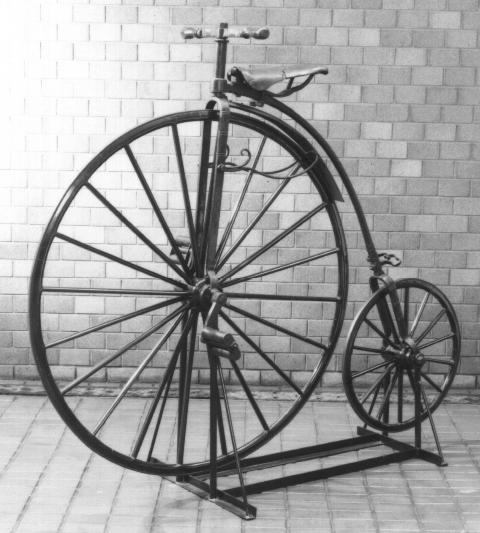 This bicycle is made in Japan, circa 1887. This bicycle is in beautiful condition. It is thought to have been hand crafted in a blacksmith's shop.
---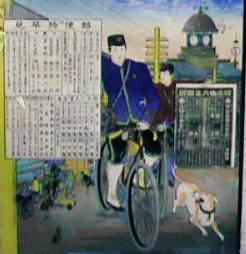 HIKIFUDA, circa 1900. A postman holding a price list showing postal rates. This picture resembles the one at the top of the homepage.
---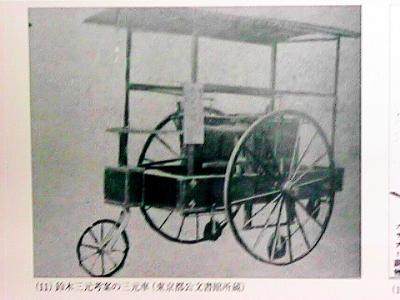 Sangen Tricycle, circa 1882. Reportedly produced by Sangen Suzuki of Fukushima Pref. It is thought that to have been a replica of the British built Singer tricycle.
---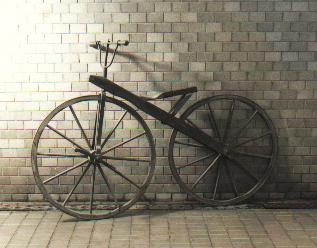 Japanese Boneshaker, circa 1877. This bicycle is Boneshaker type of Japanese. The collection of Kyoto museum.
---
This page was last updated on April.17, 1998.