Antique Bicycle Gallery
Part 3
---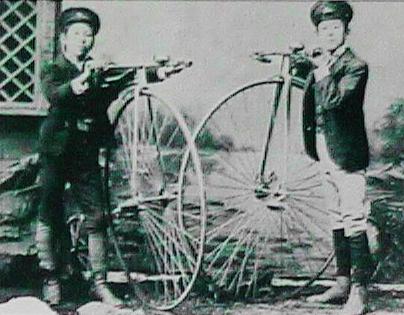 It is Ordinary with Morimura brothers. 1893 years. Morimura brothers cycled Tokaido with this bicycle.
This bicycle is made of America.
---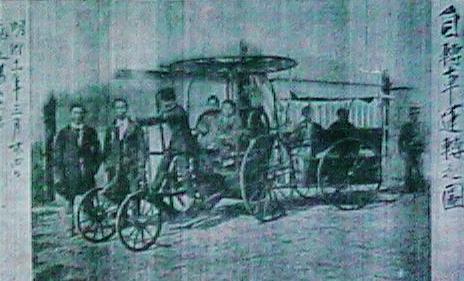 It is in March, 1878. A large bicycle for transport that Torajirou produced.

---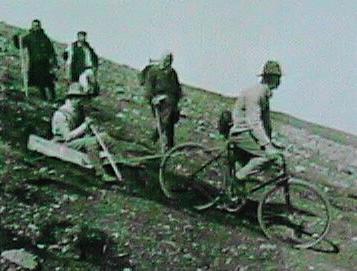 The first Fuji mountain climbing by a bicycle. It is in August, 1900.
---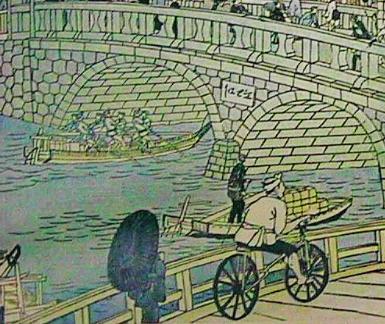 NISIKIE.Edo bridge of the stone make that was applied newly. A domestic production Boneshaker type bicycle is depicted faithfully. About 1877 years.

---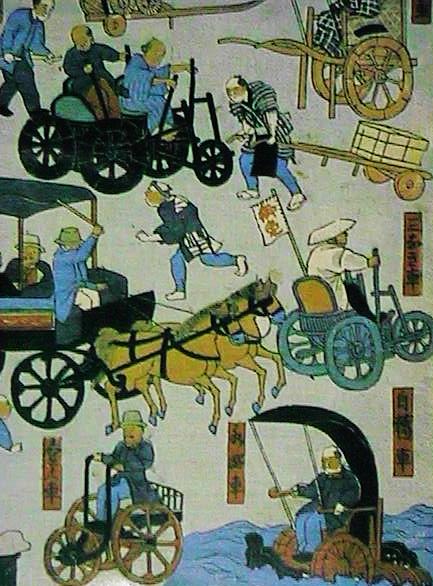 NISIKIE. Kunimasa, Kunisada were a picture. "Various car that does traffic " 1870 years. A various bicycle is depicted.
---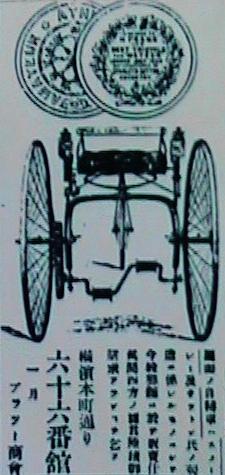 A newspaper advertisement of the trading company that was in Yokohama settlement. Tokyo Yokohama Mainiti newspaper dated February 1, 1881.
---